I didn't like the colour of the original Sylvanian books. They are a solid grey, rather like the cans in my previous post. So I repainted them. The result is not as even as I would have liked, but they do look better! And they look nicer in person as opposed to close up. You can't see all the flaws so clearly then!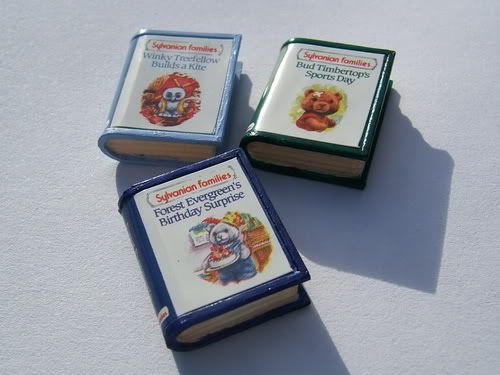 Painted the tops of the bottles too. Again, lumpy painting.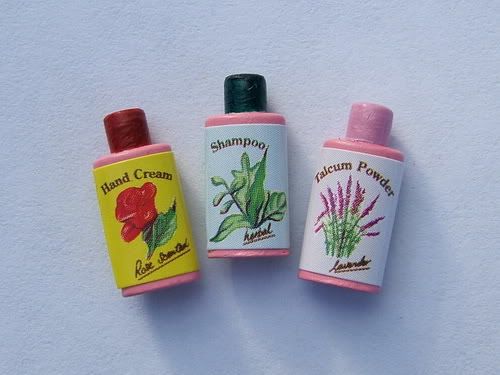 Also changed the blog lay out to this one. It's more crowded, but I like it better. There are no problems with the sidebar headings Like I'd been having with the previous layout.